Company Details
Registered Name: OLDHAM COMMUNITY LEISURE LIMITED
Registered Office: Chadderton Wellbeing Centre, 1st Floor
Chadderton Wellbeing Centre
Burnley Street
Chadderton
OL9 0JW
Company Number: IP29372R
Telephone: 0161 207 7000 E-mail: Info@ocll.co.uk
View our Video Annual Report
Oldham Community Leisure Limited Gender Pay Report 2022
The following information is based on 267 members of staff, including full time, part time and regular casuals and is based on a snapshot date of 5th April 2022 linked to the Equality Act 2010 (Gender Pay Gap Information) Regulations 2017 for private, voluntary and public sector employers.
Gender Pay Reporting 2022 Overview
How OCL is organised
The Chief Executive is responsible for the day to day management of OCL's affairs, and he is accountable to the Board of Directors, who appoints, remove and fix the Chief Executive's terms and conditions of employment.
The Board of Directors ensures that OCL conducts its affairs in accordance with its stated purpose. It sets the policies, strategies and objectives, and then supervises the Chief Executive and his staff who are responsible for delivering them. The Board is accountable to the members through elections and the power of removal.
In effect the registered society operates as a leisure trust which offers significant tax advantages and efficiencies which enhance capital re-investment into the facilities.
What does OCL do?
The company is responsible for the management, operation and development of 6 Sports Centres/Swimming Pools and Synthetic Pitches in Oldham.
Since it was formed on 17th November 2002 OCL has operated the facilities in partnership with other agencies to improve the health, well-being, and physical activity for the people of Oldham.
The management team have continued to work hard with partners to secure additional funding to improve the leisure stock within Oldham. From small beginnings OCL has:
replaced the bowling green carpet at Oldham Sports Centre,
refurbished the café at Oldham Sports Centre,
replaced the fitness equipment at all its sites,
replaced the synthetic pitches at Chapel Road and Royton and Crompton,
significantly invested in the Saddleworth complex. Saddleworth saw £2m being invested to create a 55 station fitness suite and dance studio and three small sided 3G pitches.
In November 2009 the Chadderton Wellbeing Centre opened including a new swimming pool, 55 station gym and dance studio.
OCL has a Vision of: "Inspiring people to live active healthy lives"
Our Company Values are as follows:
We are always improving
We care
We make a positive difference
We are customer focused
We are one team
The annually reviewed Strategic Aims is now embedded in the culture of OCL and focuses on:
Improving health and wellbeing
Improving service and quality
Collaborating to benefit the communities we serve
Ambition to be an excellent employer
Carefully manage our environmental impact
Ensuring our financial resilience
Our vision is to create an environment in which sport, active recreation and leisure are integrated into the lifestyle of all Oldham citizens, in order that community cohesion and health benefits are continually improving.
We are governed strategically by a board of directors who are appointed annually. They meet six times a year including the AGM which is open to shareholders to receive the annual report, the accounts and to vote the directors onto the board.
To attend the meetings individuals are required to purchase a share. Shares are available on a non-redeemable, non-transferable preference share costing £20 and available by emailing info@ocll.co.uk .
Becoming a Member
Membership is open to anybody who is 16 or over, and who is employed by OCL (employee members) or who uses OCL facilities or has an interest in sport and leisure (community members). Admission to become a shareholder is agreed through an approval process undertaken by the Board.
Members can attend members meetings, receive information about OCL, vote in the election of Board Members, seek nomination for serving on the Board, and take part in the other member activities which OCL provides.
OCL is committed to a number of things, for example carrying on its business for the benefit of the community, retaining (and not distributing) its profits, respecting the rights of people and openness in the way it conducts its affairs.
View our latest Shareholder Policy here.
View our Equality and Diversity Statement here
AGM Minutes of the Meeting_2022
OCL Consolidated Accounts – 31st March 2022
Sheena McDonnell – Chair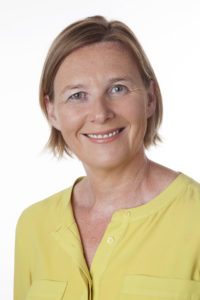 Sheena specialises in leadership and organisational development, governance and transformation and has extensive experience in the public and charitable sectors.
She has held senior roles in housing for the past twenty-five years including several years with the Audit Commission and has a strong understanding of regulatory and governance requirements.
Sheena is now an independent consultant and coach focused on delivering effective leadership within organisations and for individuals. She has a keen interest in health and wellbeing and the link between physical and mental health.
Kay Wheelton – Vice Chair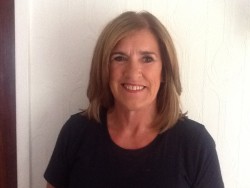 Kay was born, raised and educated in Oldham until she left to attend Leicester University, returning after graduation to marry and raise her two children.
Kay's business career was with the Co-operative Group in Manchester for over 30 years including senior management role within the Food division, as well as having worked in various marketing and buying roles throughout the management hierarchy.
Kay also has a passion for sport and fitness, and the role it has in Oldham. Her involvement started as a primary school pupil, representing the town at swimming going on to swim for Oldham Swimming Club. As a student, her holiday job was at Oldham Stadium and after University; she played in the Oldham netball league for almost twenty years and still plays in the Oldham tennis league. As a mother, Kay has supported her children in every sport they played on Oldham's pitches, courts and swimming pools.
Kay also currently holds a voluntary role on the regional advisory board of the National Trust.
Craig Dean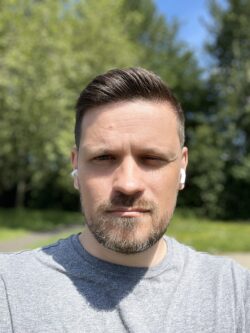 Craig's ultimate goal has always been a simple one. Whether during his time in Africa or closer to home, helping to bring tech education to young people by facilitating code clubs and workshops, empowering others to achieve their goals, and positively impacting his community have remained his foremost passions.
Educated in Oldham and a Cambridge graduate, Craig travelled extensively before returning to our town and becoming the Chief Executive of Web Applications UK, a significant local employer and multi-award-winning, values-led business. The company was shaped by Craig's ethos and passion, with a clear mission that places a positive impact at the heart of everything it does.
Retiring in 2020 to focus on a wide range of voluntary roles, Craig continues to work tirelessly to help others, particularly in education with governance roles at a local and national level. He serves on the Board of Directors for Oasis Community Learning, a trust with over 50 academies throughout the UK. His contributions to Oldham were acknowledged when he won Businessman of the Year before becoming the youngest ever recipient of the Lifetime Achievement Award at the Oldham Business Awards.
Being Autistic himself, Craig is committed to supporting OCLL to be inclusive, and supportive, of our entire, diverse community.
A regular user of OCLL's facilities, Craig still lives in Chadderton and is actively engaged in youth work. Daily, he walks around the many beautiful parts of Oldham, occasionally accompanied by his wife Vivienne and Labradors Bea and Bo.
Nick Hewitt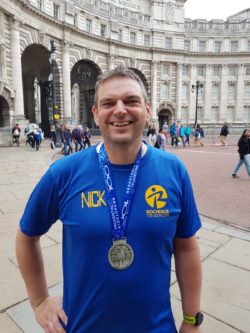 Nick is a qualified accountant with over 20 years experience across several sectors including Practice, Financial Services and Education. He is currently Regional Finance Manager for Oasis Community Learning responsible for 9 Primary and Secondary Academies across the North West.
Born and raised in Oldham, Nick has played various sports in local leagues including football for Chadderton FC, cricket for Werneth CC and Tennis for Saddleworth. More recently he uses running, cycling and swimming to keep fit, resulting in a passion for Triathlon. He is a member and Coach at Rochdale Triathlon Club and has competed in numerous events up to Olympic distance. Also a very keen Parkrunner, Nick has completed almost 250 parkruns locally, across the UK and even a handful overseas. His love of Parkrun has resulted in him becoming Co-Event Director at his local junior parkrun in Milnrow.
Rachel Holloway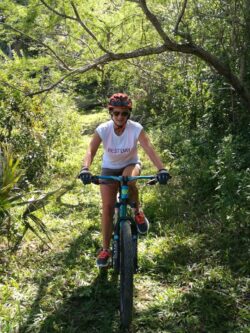 Rachel has worked for OMBC/OCLL for nearly 25 years. She initially delivered a variety of group exercise classes aimed mainly at the older population. She continues to deliver group sessions that are very well attended and successful, including  line-dancing groups with ages up to mid 90's regularly attending. These sessions regularly attract over 60 dancers per class.
This led her to develop into a specialist exercise instructor with a belief in exercise as medicine and in 2004 became one of the first level 4 qualified cardiac rehabilitation instructors in the country. Since then she has become qualified in level 4 pulmonary rehabilitation, cancer rehabilitation and postural stability. She also qualified in other exercise medicine fields such as mental health and exercise referral. She continues to have a passion for all group exercise sessions, delivering BodyPump and spinning classes as well as the specialised sessions.
Rachel is a keen cyclist and somehow manages to squeeze in walking 4 rescue dogs when the rest of us would be looking for a rest!
Charis Hughes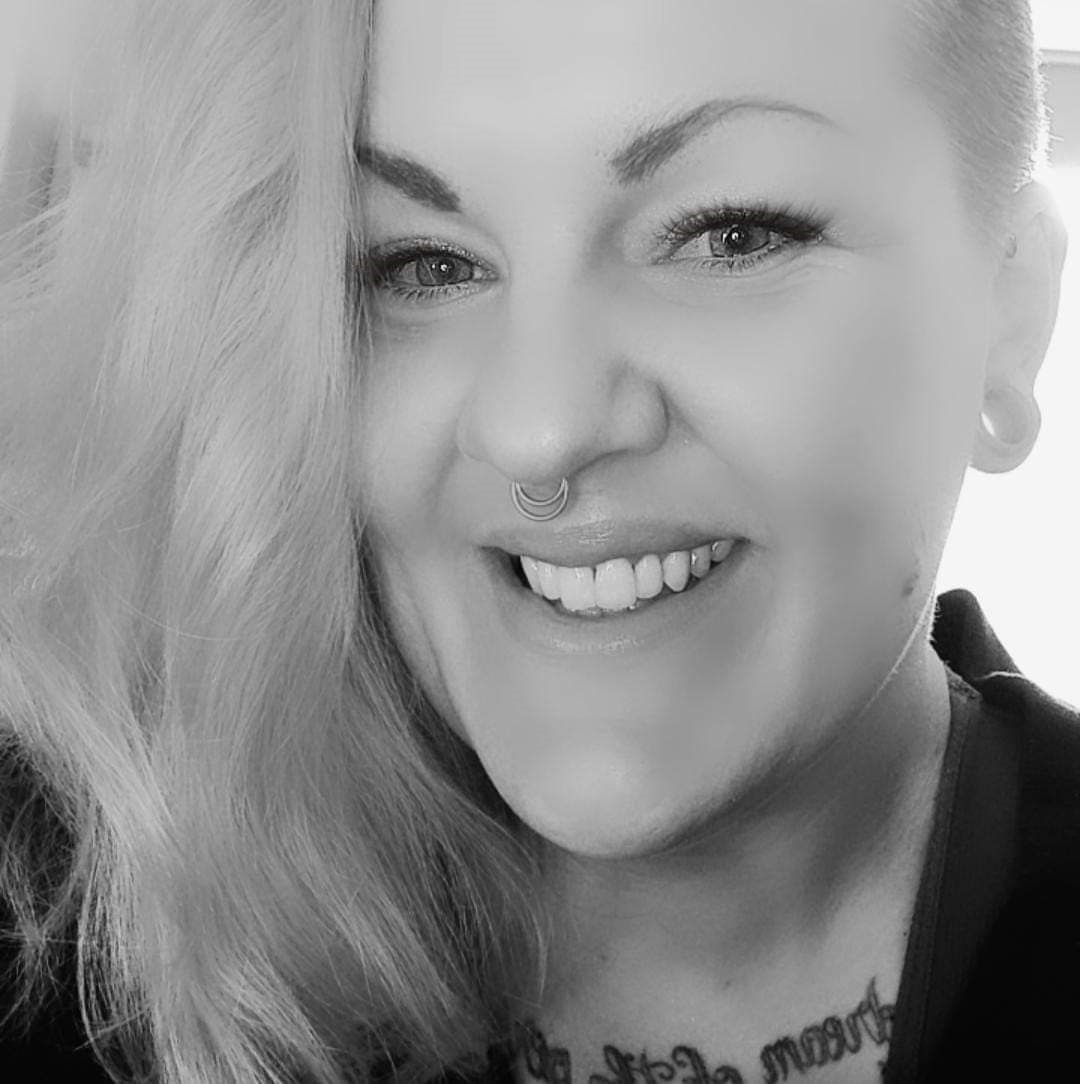 Charis has worked for Oldham Active for 6 years, starting as a Leisure Attendant, then moving on to sales, reception and stepping up as a Team Leader. She has a passion for customer service and making sure that our customers feel valued and welcomed within the centre in her own brightly coloured unique way. A champion of diversity and equality making sure that is protected within our staff and customers.
Prior to working within Oldham Active Charis was a stay at home Mam to her son Rocky now 15, she then trained to be a special needs Teaching Assistant the skills of which she now uses within Oldham Active to make sure that customers of all abilities are able to enjoy using as much of the centre's facilities as possible.
Charis has a love of art and crafting and has for many years knitted hats for charity proceeds of which are donated to local charities, such as Andy's man club, Dr Kershaws and The George House Trust to name a few. She is also on the Oldham Pride Committee, which helps to organise Oldham Pride Celebrations.
In her spare time she likes to go to the gym, movies and tattoo conventions with her partner and son, crafting making baby blankets and upcycling fabrics.
Stuart Lockwood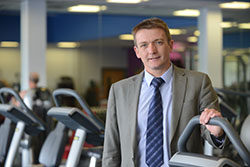 Stuart Lockwood is appointed as a Director ex officio as holder of the office of Chief Executive. He has worked in the industry for over 25 years in the Public, Private and Trust sectors, joining OCL initally in 2009 as Director of Operations before promotion to Chief Executive in 2011. He sits on a number of Oldham Boards and Partnerships including the Health and Wellbeing Board, Oldham Leadership Board and the Oldham Race Equality Partnership, and he is also a Director on the SPORTA Executive Board as the North West regional representative. He takes part in a variety of outdoor challenges and running events every year, as well as regularly playing football and golf.
Erin Portsmouth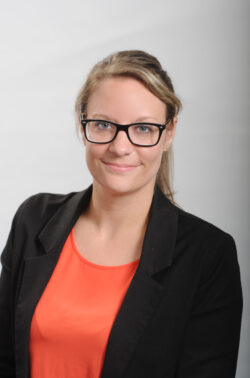 Erin is a Chartered public relations practitioner who started her career in private sector marketing and communications consultancies, but for the past 13 years has worked in the National Health Service. She is currently Director of Corporate Affairs at NHS Oldham Clinical Commissioning Group where she oversees a portfolio across Oldham including governance, equality and diversity, public affairs, human resources, organisational development and legal. She has a Masters degree in public relations, is a Fellow of the Chartered Institute of Public Relations (CIPR), and served on the CIPR North West Group Committee as a volunteer for ten years, also holding a three year term as Chair. She was appointed to the Board of Trustees of homelessness charity Emmaus Salford in 2017, where she is Company Secretary and oversees communications and governance.
Beth Sutcliffe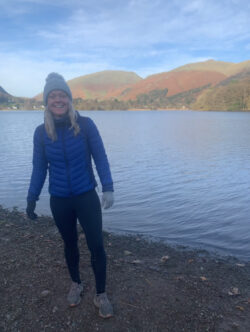 Strategic Director at Greater Manchester Moving (Greater Manchester charity with a clear purpose to 'Change Lives Together through movement, physical activity and sport' ) and I have worked for Greater Manchester Moving since 2018.
 I have been working to support active lives for nearly 20 years and believe passionately about the role physical activity has in supporting healthier and happier lives for all. I have worked for the NHS, local authorities, Groundwork and Macmillan.
Previous international rugby league player and now sit on the Board for the charities Rugby League Cares and The Benevolent Fund
Born and lives in Oldham – A regular at OCL facilities and I enjoy exploring Oldham's great countryside by bike or foot!
Councillor Howard Sykes MBE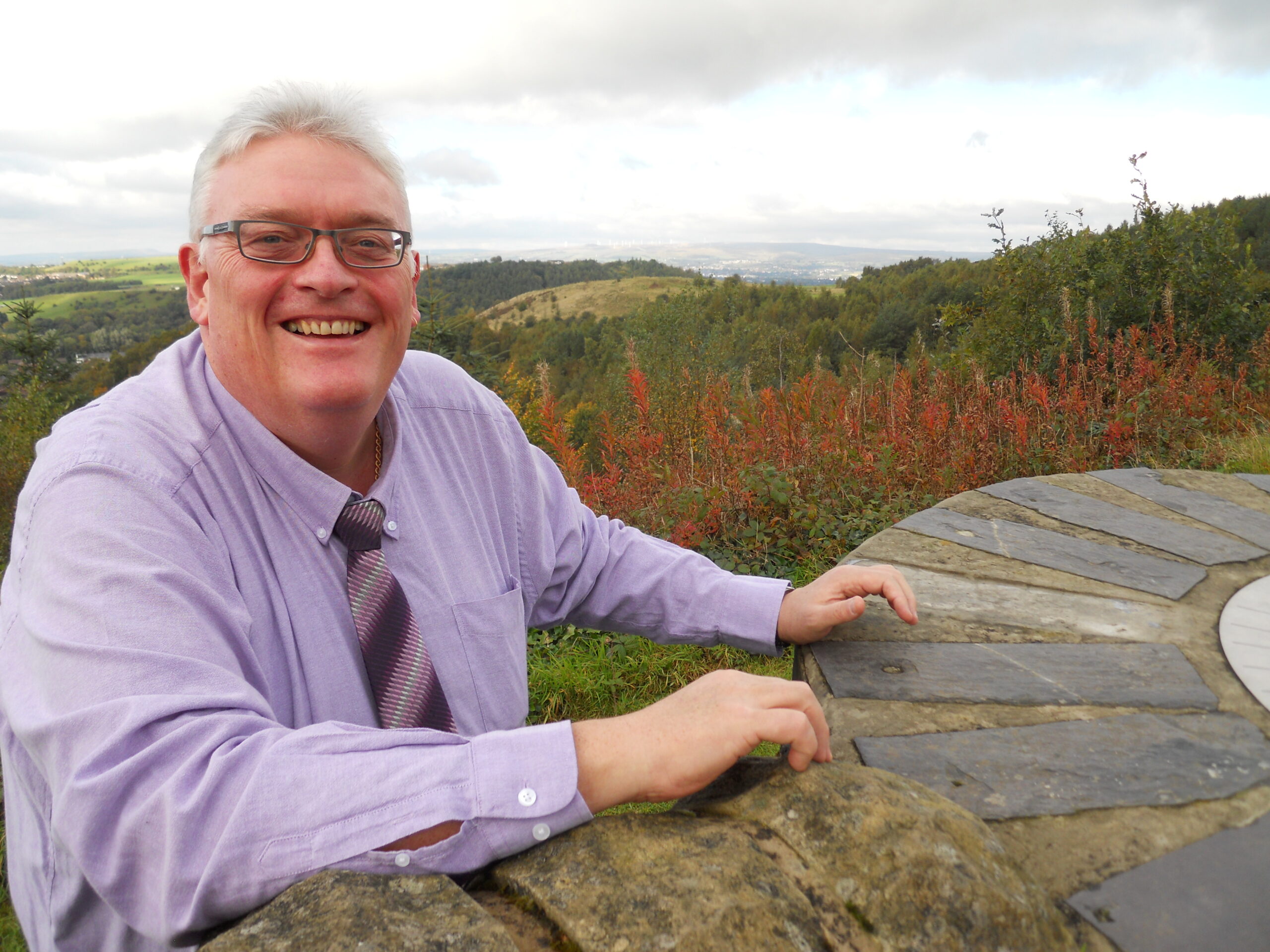 Howard is an elected councillor on Oldham Council and Shaw & Crompton Parish Council.
He is a former Vice Chair of the Local Government Association (LGA) and leader of the LGA Liberal Democrat Group.
During his 30 plus continuous service in elected office, he has also held many formal positions including Leader of Oldham Council. 
Previously ran family business involved in both the manufacture, wholesale, and retail aspects of the food industry.
He also had a spell in public relations and marketing providing direct support to a range of private companies and organisations.
Howard worked for ALDC, the Association of Liberal Democrat Councillors, and finished his time there as its Chief Executive. 
He is a voluntary Director of Groundwork Greater Manchester and is Vice Chair of Audit Committee, an organisation he has had a direct role with since 2000.
He Chairs the A V Davies Charity and is a Governor at St. Joseph's RC Primary School in Shaw.
Since 2010 he has served as a member of the LGA Liberal Democrat Group Executive, holding the offices of Group Whip and Group Leader.  Currently he is a member of the Audit Committee.  He has also held the post of Regional and National Lead Peer for LGA.  
Councillor Sykes joined Local Partnerships' Board in October 2021.
He was appointed to OCL Board in May 2022.
Carolyn Tipper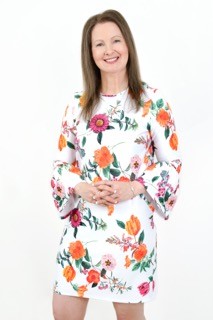 I am a HR and Leadership professional, with a passion to help people achieve their life goals, no matter what that looks like.
A career 30 plus years in Senior leadership and HR roles. Responsible for developing and implementing strategies, plans, systems and procedures to harness the talents of people in the pursuit of business objectives. Providing a focus on talent acquisition & development, employee engagement, organisational design, developing a HR delivery model and providing a top quality technical support.
Working in industries such as finance, retail and social care, successfully led and coached teams in organisations of up to 65,000 employees.
I am already a fan of OCL, having used the facilities for many years. I enjoy keeping a reasonable level of fitness in order to maintain a healthy lifestyle. I am a fanatical football supporter and love my blue team, the Manchester one though!!
David Whaley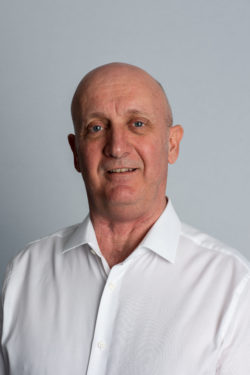 David Whaley is the former Managing Editor of the Oldham Evening Chronicle, having worked in the newspaper industry for 39 years in Oldham, Lincoln and Birmingham.
David won an O2 North-West Media Award in 2014 for his series of articles around his personal battle with throat cancer.
Married with a son, a daughter, two step sons and three step grandchildren, David is currently working as acting Business Development Manager at Dr Kershaw's Hospice in Royton.
A keen golfer with administrative roles in the Oldham and District Golf Society and Oldham and District Golf Leagues, David has always supported initiatives in the borough around getting its inhabitants to be healthier and more active.
David has previously held board positions at Mahdlo and Maggie's.
Laurie Wood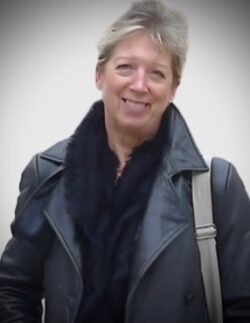 Laurie Wood is the former Executive Director for Enterprise & Development at the University of Salford and Chief Executive of University of Salford Enterprises Ltd. This role involved leading the University's externally-facing strategy, including recruitment, fundraising, enterprise, innovation and partnership engagement, together with the University's multi-million-pound developments at Media City UK. 
Laurie has held a number of national public appointments including Chairman of the Museum of Science and Industry in Manchester and Chairman of the UK Marketing Council.  She is a past International Chairman of the Chartered Institute of Marketing and received their Lifetime Achievement Award in 2017.
As a Regional Chair of the National Training Awards for 10 years, Laurie is passionate about high performing organisations and the central role of people in achieving success.
Laurie lives in Uppermill, plays squash and is an active member of the Saddleworth gym.
Minutes of Board meetings are available to Shareholders upon request. You can contact OCL or its Directors via info@ocll.co.uk or by writing to:
c/o Chadderton Wellbeing Centre, Burnley Street, Chadderton, OL9 0JW.
Page updated – January 2023