Terms & Conditions – Memberships 
Click here to view our Membership Terms and Conditions.
Membership Cancellations
Click here to apply to cancel your membership.
Policies
Refund Policy
Call Centre, Online and Application Bookings
OCL operates a call centre through which all bookings are centralised across all facilities, supported by online web & mobile applications for booking and payment:
Contact Details:
Oldham Community Leisure, Lord Street, Oldham, OL1 3HA
Call Centre Number: 0161 2077000
E-mail: info@ocll.co.uk
Casual and Membership Activity Categories Cancellation & Refund
 A minimum of 24 hours must be given for cancellation of all pre-booked activities in order to receive a refund for the value of that activity;
Customers/ Members on the waiting list will be contacted in order of the list. If a person is unavailable no message will be left and the next person on the list will be contacted. The first person to make contact will be offered the place in question;
Cancellations can be made by phone or in person, and credits for web transactions have to be obtained via call centre or in centre.
 Block Bookings Cancellation & Refund
 A minimum of one month's notification must be given in order to completely cancel a Block Booking. A refund of any additional payments of unused sessions will be made once the cancellation notice has been confirmed by the Centre.
A minimum of 14 days' notice must be given to cancel a single session within the Block Booking.
Exemption to VAT will cease if any session is cancelled by the Club/ Association.
 Course Bookings Cancellations and Refunds
 Oldham Community Leisure reserves the right to cancel any course. Courses are run with minimum levels of attendances and are therefore subject to demand. OCL will provide a refund to customers where OCL has cancelled a course or session. If only part of the course is cancelled, the refund will be pro-rota;
The customer is not entitled to a refund of course fees for any sessions they fail to attend;
If the person enrolled on the course has suffered ill heath, sickness and/ or injury which has prevented them from taking part on the course, a refund will only be issued on receipt of a valid medical certificate or a doctors/ hospital note.
Birthday Party Bookings Cancellation and Refunds 
Notice for cancellation of a party must be received at least 7 days prior to the date of the party in order to receive a refund which will be 50% of the value of the party;
No refund will be given where notice given for cancellation of a party is less than 7 days prior to the party date.
11+ Gym & Classes Policy
The number of overweight and obese children in the UK has increased over the past 30 years. "Overweight and obesity in childhood are known to have significant impact on both physical and psychological health. Obese children tend to become obese adults. The epidemic in childhood obesity has led to at least 8000 children in Oldham under 16 years old being obese and more than a quarter of all children being overweight or obese.
There are now nearly 1 in 5 children aged 10-11years in Oldham who are obese and if the current trend continues then two thirds of children will be obese by 2050. There are more than 3 times the proportion of children in Year 6 who are obese compared to 1990 and the proportion that are clinically obese has increased five-fold in the same time period." ("Healthy Weight, Healthy Lives for Children in Oldham 2010-2015".)
To help combat this growing trend OCL have developed a new policy for 11-15 year olds that allows them to access a wider range of activities. However the issues relating to safety and ethics surrounding the participation of children in activities at any facility are indeed complex. OCL has established an inclusive policy based on best practice from other Leisure Trusts, our own experience, the ACSM Guidelines for Resistance Training 2000, the ACSM Guidelines for Exercise Prescription 2011 and QLM Guidance note 4 Young Persons Use of Fitness Gym 2016.
The table below is a brief summary of the different Pool, Gym & Studio activities 11-16 year olds can attend:
11-15 year olds will be issued with colour coded specific bands at each visit so that the staff within the Facility can identify their age easily and be aware of what equipment or activity they are allowed to use/join in. 11-12 years olds will be issued with a green band upon entry and 13-15 years olds will be issued with an orange band upon entry.
All 11-15 year old members must complete a Physical Activity Readiness Questionnaire (PAR-Q) prior to use of the Gym. The PAR-Q and membership application form must be signed by the 11-15 years old parent or guardian. The parent or guardian will be informed at this time that they must notify us in writing if there is any changes to be made to the par-q information or if the child has any special requirements.
An Induction must be completed prior to use of the gym by all 11-15 year olds. 11-15 year olds can only use the gym at the times detailed in the table below. Within these sessions the gym floor will be supervised by a qualified Fitness Instructor (minimum NVQ L2 in Fitness Instructing) or by a Team Leader.
Site Name

Week Day

Weekend

Chadderton Wellbeing Centre

4pm-6pm

11am-1pm

Failsworth Sports Centre

Monday, Tuesday, Wednesday & Friday       3pm-7pm

Thursdays                      2pm-7pm

10am-1pm

Oldham Leisure Centre

4pm-6pm

11.30am-1.30pm

Royton Leisure Centre

4pm-6pm

11am-1pm

Saddleworth Pool & Fitness Centre

4pm-6pm

11am-1pm
Gym Equipment
Cardiovascular Equipment
The minimum age for a junior to use the CV equipment within OCL fitness suites is 11 years old.
The 11-15 year old member can only utilise the CV equipment within the specified Staffed Gym sessions after they have completed an induction.
The 11-15 year old member can only use CV equipment that can be adapted to match their specific size requirements.
Resistance Equipment & Power Plate
The minimum age for a junior to use the Static Resistance equipment and the Power Plate within OCL fitness suites is 13 years old.
The 13-15 year old can only utilise the Static Resistance equipment and Power Plate within the Staffed Gym sessions after they have completed the specific inductions.
The 13-15 year old can only use Resistance equipment that can be adapted to match their specific size requirements.
Free Weights Equipment & Smith Machine
The minimum age for a junior to use the Free weights equipment or Smith Machine within OCL fitness suites is 13 years old.
The 13-15 year olds can't use Free Weights or the Smith Machine without direct supervision of a member of the fitness team.
The maximum number of 13-15 years olds that a member of staff can supervise when using the Free Weights or Smith Machine is 4.
Unsupervised Cardiovascular & Resistance Training
Only those who are 16 years plus are allowed to participate in unsupervised CV & Resistance training sessions.
A 13-15 year old who has been identified by a National Talent Program or the British Olympic Scheme are allowed to train outside of Teen Gym hours under the supervision of their parent/guardian or Coach.
Studio Classes
The table below breaks down the classes delivered by OCL into 3 different categories; General Classes (11 years +), Basic Weights Classes (13 years +) & Specialised classes (16 Years +). The class timetables will be colour coded into a traffic light system so that members of the public can easily identify which classes they are allowed to safely access.
| | | |
| --- | --- | --- |
| General Classes | Basic Weights | Specialised Classes |
| Age 11 years + | Age 13 years + | Age 16 years + |
| Abs Blast | Body Tone | Body Pump |
| Aerobics | Bootcamp | Boxer-circuit |
| Aquacise | Cardio Tone | Grit |
| Aquajog | Circuit | HIIT |
| Aqua Zumba | Easy Does It |  Extreme-Circuit |
| Dance Aerobics | Fitball |   |
| Fitness Pilates | LBT |   |
| Line Dancing | Running Club |   |
| Nordic Walking |   |   |
| Pilates |   |   |
| Sit & Get Fit |   |   |
| Spin |   |   |
| Step Aerobics |   |   |
| Thai Chi |   |   |
| Yoga |   |   |
| Zumba |   |   |
* Please note that the above list is not exhaustive & will be updated via the OCL website. Participation to Spin classes is subject to the individual being tall enough to safely use the Spin Bike.
Studio Instructors will be trained to identify the age of participants via the colour coded band and to complete a verbal age screening prior to the start of every class.
Swimming Pool Activities
Normal OCL Swimming entry policy applies to all sessions detailed below.
Aquacise / Aqua Jog Classes
Swimming Teachers Association (STA) has stated that children aged 11 years + can participate in water based classes this will include:
Aquacise
Aquajog
Aqua Zumba classes.
OCLL will allow children 11 years and over, and can swim at least 10 meters to attend Aquacise and Aqua Zumba and at least 50 meters to attend Aquajog classes.
General Swim Sessions
11-15 year olds can attend all of the sessions below unsupervised as part of their OCL Junior or Teen Gym membership:
Public Swim
Splash Session
Lane Swim*
Swim for a £1
Women Only*
Female Plus Session*
Member Only Swim
* Please note that some sessions have further entrance criteria or a restriction that requires participants to swim only lengths.
Specialised Swim Sessions
Participants need to be 16 years + to attend any Adult or Adult only lane session.
Pool Admissions Policy
The safety of non-swimmers* and children is the responsibility of the supervising adult who is to be in attendance at all times. The supervising adult must maintain a constant watch over the children and be in close contact with those that are under the age of 8, or are weak or non-swimmers*.
All children under the age of 8 must be accompanied in the water by a parent or responsible adult (aged 18 years and over). An adult cannot be responsible for supervising more than two children under the age of 8.
All non-swimmers* must wear a floatation device unless closely supervised on a one-to-one basis by an adult who can swim*. All non swimmers and those wearing floatation devices are restricted to the designated shallow areas at all times and are not permitted to enter water of a depth greater than 1.35m.
In order that lifeguards can effectively monitor the supervision policy, customers may be asked to demonstrate their swimming ability – we are grateful for your co-operation in helping us to ensure your safety.
*The definition of the ability to swim is defined as the capacity to swim a recognised stroke unaided for a minimum of 50 metres, Jump from the side into water of 1.5 metres or more so that the head fully submerges and tread water for a minimum of 1 minute.
Environmental Policy
We recognise that our organisational activities, the services we deliver and the facilities within which we operate, have a significant impact upon the environment.
As part of our commitment to the environment, Oldham Community Leisure pledges to comply with all relevant environmental legislation, implement responsible operational management and promote the efficient use of resources, measurement and controls to both reduce energy consumption and prevent pollution.
Our Objectives
In meeting our own commitment, OCL aims to implement and develop a six-step environmental management strategy:
Policy
Set our policy with commitment from the highest level and embed environmental principles within our strategic objectives and review on an annual basis
Organisation
Establish an effective environmental management structure, with key responsibilities identified and communicated
Environmental procedures
Provide procedures which identify how environmental initiatives will be achieved and deliver our legislative responsibility
Performance Measurement
Monitor progress at improving environmental controls and through external audit and benchmarking through accredited frameworks
Audit & Review
Review the effectiveness of our action plan through regular audits, such as via Green Dragon Award and QUEST to measure continuous improvement
Action Planning
Identify opportunities for improvement, allocate responsibilities that are Specific, Measurable, Achievable, Realistic and Timely 
The actions from our Environmental Policy will run concurrently with the individual targets allocated through the normal business planning process and are directly influenced via the Environmental Procedures, standards and implemented practice as governed through the company Quality System.
For more information regarding OCL's Environmental Charter commitment please contact us at environmental@ocll.co.uk
Swimming Lesson Policy
All OCL Swimming Teachers are fully qualified and have current enhanced CRB disclosure checks or DBS checks before they are allowed to teach.
Swimming Teachers are only responsible for pupils during their swimming lessons and parents/guardians are responsible at all other times. The swimming lesson begins when the Swimming Teacher accepts charge of the pupil and ends when the lesson finishes.
Parents/guardians must remain on the premises whilst the pupil is attending their swimming lessons. This is imperative in case of the unlikely event of a medical emergency, building evacuation or other emergency situation. Pupils must be collected promptly at the end of the lesson.
Parents/guardians must never distract the teacher during a lesson and should direct all communication through the reception staff or via email at swimlessons@ocll.co.uk. Parents/guardians should not to speak with a teacher during the period that lessons are in progress as it is dangerous and will distract the teacher from the supervision of the pupils in their lesson.
A coloured swimming hat will be issued when joining the swimming lessons and new hats will be issued when transferring to the next teaching stage. Lost or damaged hats can be replaced by purchasing a new hat from reception.
Pupil Illness
If your child has been off due to illness then a doctor's note should be provided and a reduction may be applicable.
If your child has been ill specifically with sickness or diarrhoea OCL would ask that you use a 'common sense' approach as whether to bring them to their swimming lesson.
Swimming Lesson Programme
The majority of our 'learn to swim' programme classes are held over a 30 minute timeslot (some advanced and adult classes might be 45 minutes or 1 hour) which includes time to take registers.
Pupil to Teacher ratios are in line with ASA & STA Standards.
Swimming Lesson Dress Code & Hygiene
All children should wear appropriate fitting costumes/trunks and shorts specifically designed for swimming. Baggy costumes/trunks can hamper learning.
All children are to wear swimming hats of the correct colour, for hygiene and to assist with children being placed in the correct class on poolside.
No jewellery should be worn during a swimming lesson. Religious or medical bracelets are allowed but should not distract the swimmer from their lesson.
The use of goggles is not permitted until pupils are in a blue hat class. Goggles are permitted if they are prescription goggles, please notify Reception or the swimming teacher.
All swimmers shower before their lesson. Make sure your child uses the toilet before the lesson commences.
 Pupil Progression
Swimming Teachers continually assess all pupils' progression throughout the lessons.
Progression of all pupils will be at the judgment of the swimming teacher in accordance with badge criteria.
Pupils will be moved up to the next class when they meet the skills criteria required and if there is adequate room in the next stage.
Upon completion of a Stage, an email will be sent to the parent/guardian explaining that the child is ready to move up to the next Stage.
Due to the continuous progressive nature of our programme, and the variety of ability levels within each session, we cannot guarantee a specific time slot on progression, as a space within the next stage may not always be immediately available.
Parents can log onto Home Portal to view their child's progression which will be updated every few weeks.
Swimming Lesson Payment
Fees will be paid in advance of the lessons.
Direct Debit payments are taken on the day of the month that you have chosen. Direct Debit payers also receive free swimming outside of lessons at any of our centres.
New joiners, taking the Direct Debit option will pay a pro-rata payment for any lessons which take place prior to the first Direct Debit being taken.
28 days' notice in writing is required for the cancellation of the Direct Debit.
Failure to provide the full notice period to cancel your swimming lessons when on Direct Debit may result in DFC taking recovery action for the outstanding payment. *DFC Terms and Conditions available on request.
For customers not on Direct Debit, enrolment is available at Reception, which allows pupils to top up at any point, paying for 10 lesson credits at a time. Top up payments can also be made over the phone by calling the Customer Contact Team on 0161 207 7000, or on our Homeportal System (when 3 credits or less remaining).
Reminders to top-up will be sent if a valid email address is provided, these are sent on a weekly basis when only 3 lesson credits remain. If top-ups are made before the deadline their place in the swimming lessons will be secure.
If payment for a top-up is not received before the deadline date, the swimmer will automatically be removed and your space will be lost
It is the parent/guardian's responsibility to ensure that the participant has sufficient credits for future lessons. OCLL will make all reasonable efforts to ensure that sufficient notice is provided when credits are low.
Changing and Moving Lesson
You may request a change of time, day or Swimming Teacher and we will try to accommodate your request, provided a space is available.
Swimming ability and speed of progression will vary depending upon the swimmer.
Pool Closure and Cancelled Swimming Lessons
In the event of a pool closure we will make every attempt to contact our customers as soon as possible.
In the unusual event of a pool closure or lesson cancellation the remaining lesson credit balance will be carried forward to the following scheduled lesson, for direct debit payers this is already worked out into your monthly payments.
In the event of a planned pool closure you will not be charged for this at time of booking, or a credit will be provided for a future lesson.
If a pool closure is likely to affect swimming lessons on the long term, every effort will be made to offer space at another pool within the area.
Missed Lessons
Lesson fees are non-refundable where the pupil has either missed lessons or decided to withdraw from the programme altogether.
Lessons run consecutively, the lesson credits will be utilised as each lesson takes place regardless of pupil attendance (with the exception of pool closure/lesson cancellation).
In exceptional circumstances Management may exercise discretion on refunds or credit notes but this would only be on production of a medical certificate or documentation from a medical centre, hospital or GP.
Changing Teacher
We will use reasonable endeavours to provide the same instructor for each lesson within a course. However, cover instructors may be used without prior notification.
We reserve the right to appoint a new teacher at any time and may, at times need to provide an alternative teacher for a class or classes due to illness or for any other unforeseen circumstances.
In the event a teacher is away for a long period of time we will try to keep the same cover teacher for the time period where possible.
If a teacher is absent, the Pool reserves the right to join classes together if considered appropriate and safe according to our guidelines. We would always try to put a replacement teacher in place immediately however, if this is not manageable we would put the classes together in order to avoid the cancellation. This would be an extremely rare occurrence as additional teachers are usually available to cover any such eventualities.
Communication
We like to encourage communication and welcome issues to be raised with our staff.
The duty management team will be the people to resolve any poolside issues. Any problems or issues should be conveyed through them.
Questions regarding the progression of pupils should be directed towards the reception staff that will be able to pass on the message to the relevant member of staff, who will then contact you to discuss the pupil.
All parents/guardians are encouraged to supply us with e-mail address for quick communication purposes. This is essential if you would like to be reminded of when you need to top-up your lesson credit balance.
Viewing
Parents/guardians are not permitted on poolside but must sit in the pool viewing areas. (where pool viewing is on poolside, parents must not interfere with the lessons or distract the swimming teachers).
We do ask that all spectators remain in the seating area in order to prevent any unnecessary distractions for the teachers and make every effort to ensure that all footwear is clean, wearing shoe covers when provided.
It is difficult for the teaching staff to gain full attention from their pupils if they are being distracted; progress can be affected if children are not fully able to concentrate.
No photography or filming is permitted on poolside or in the changing area without the prior approval from the Centre Management.
Behaviour & Conduct
Parents accept that their child is under the supervision, control and care of the Swimming Teacher, during the lesson period. Should the behaviour of the child be unsatisfactory and the class is being disrupted, the Swimming Teacher has the right to remove the pupil from the class.
The teacher may employ reasonable measures as are necessary to maintain the smooth delivery of the class. We reserve the right to request that your child should be removed from classes should they persistently disrupt or are seen to be putting themselves or anyone else at risk during the class. If a child is removed under these circumstances and suitable alternatives arrangements cannot be made, no refund will be provided.
Poolside Rules & Discipline
Swimming hats must be worn during lessons for safety and hygienic reasons.
All jewellery and plasters must be removed before swimming.
Suitable swimming costumes and trunks should be worn to aid swimming development.
Goggles should not be worn until in Advanced Groups, blue hats, as early water skills do not require them.
All children must go to the toilet and shower before their lesson starts.
It is not advisable to eat a heavy meal one hour before a swimming lesson.
Any child who isn't toilet trained must wear a swim nappy.
Parents are not allowed within the lesson environment.
Teachers and Assistant Teacher's instruction must be followed at all times.
Children who disrupt lessons will be asked to sit out of the lesson for a two minute period. On the third occasion they will be asked to leave the lesson.
If your child is a constant disruption to the class a Risk Assessment will be carried out to determine their further development.
It is the parent/guardian's responsibility to declare any behaviour, educational and medical conditions the child has.
Parents must be at the collection point in the changing rooms to collect their child at the end of their lesson.
Training
OCLL are a forward thinking company, and we encourage all staff to be developed professionally. From time to time we will be running swimming teacher courses, and notices will be put up at the site up to 1 month before the course starts. The regular swimming teachers will be on site, where possible.
If any issues arise while the course is running please speak to the Team Leader at the time and they will deal with accordingly.
Parent and Baby & Parent and Child Class Policy
Please ensure you follow the below when attending classes with babies or children
1 adult : 1 baby or child
Bookings must be made in the name of the person who attends (you cannot attend on someone else active card)
Swim nappies must be worn if not toilet trained
Bring a towel onto poolside for after the class
Give any medical information to the teacher at the start of the class
If you cannot attend you must phone up and cancel freeing up the space for others with 1 hours notice.
You cannot take photos without prior written consent from the team leader
Jewellery which can be pulled or caught must not be worn in the pool (religious or medical jewellery may be worn as long as it does not interfere with the class)
Breastfeeding is not allowed in the pool but you can breastfeed on the pool side or in the changing rooms as needed
Your child must be 2 years + to attend parent and child classes
Gym Etiquette
All users must have a valid Active membership or fast track band to enter the gym
Appropriate and comfortable gym wear and trainers must be worn at all times
All free weights must be carefully placed back onto the holders and racks – please do not drop onto the floor
Please refrain from using your mobile phone while in the gym
Wipe down equipment after use – paper towels are available
At busy peak times, time is restricted to no longer than 20 minutes on each machine
Please inform staff of any changes in your medical condition or medication that may effect your ability to train safely
If you feel dizzy, short of breath or unwell at any time, stop exercising and speak to a member of the gym team or summon help via the panic alarms
Please ask a member of the gym team to show you how to use any of the equipment if you're unsure
Any person/s engaging in inappropriate behaviour may be asked to end their session
Oldham Active cannot be held responsible for the security of personal property – please look after your valuables and use the lockers provided
Privacy Policy
OCL Partners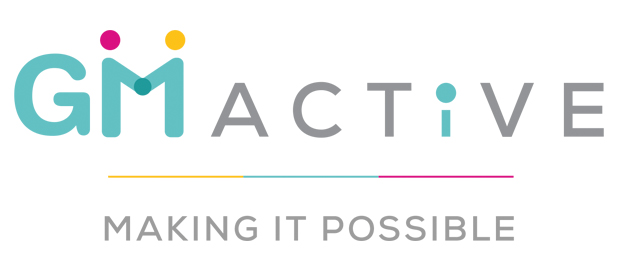 Oldham Community Leisure is a proud member organisation of GM Active. GM Active makes it possible for communities across Greater Manchester to be physically active through bringing together all thirteen leisure organisations across the city region.
---

 Age UK Oldham
What do you associate with Age and growing older? Age UK isn't just about care and s… Read more
---

---

Community 1st Oldham
Community 1st Oldham (C1O) was established in November 2004 under the Government's Local Im… Read more
---

---
Oldham Athletic Community Trust
In 2007, after 21 successful years,we saw the Oldham Athletic Football in the Community programme… Read more
---

Oldham ASC
A leading swimming club in Oldham catering for a wide range of abilities. Oldham ASC has gained t… Read more
---

The Oldham Council
Main website for the local council. Contained is a large amount of detail on the majority of Coun… Read more
---
Oldham Community Health Service
Oldham Community Health Service (OCHS) OCHS Health Improvement Servi… Read more
---

SPORTA
News about Leisure Trusts. Sports and Leisure Trusts Association – providing information about th… Read more
---
Go Oldham
What's on in Oldham. A website detailing recent news and events, and links to other information s… Read more
---

ORCA Swimming Club
Orca is an Oldham based competitive yet friendly swimming club. We cater for all ability swimme… Read more
---

Oldham Chronicle
The Chronicle Media Group is Oldham's premier news outlet … Read more
---
OCL now uses the digital inspections tool specially developed for leisure centres called Leisure shield to monitor Health and Safety and standards.
---