What is Reach?
The REACH (Referrals Encouraging Activity, Confidence and Health) Exercise Referral Scheme is a structured group based exercise program, designed to improve the health of patients with particular risk factors and encourage lifestyle changes for long term health benefits. The service currently accepts Cardiac and Pulmonary patients who meet an accepted referral criteria.
What does the scheme offer?
The focus of the programme is to:
Provide Cardiac Rehabilitation Phase IV and maintenance/long term change in line with the recommendations within the British Association of Cardiac Prevention and Rehabilitation (BACPR) guidelines.
Provide Pulmonary Rehabilitation (PR) supporting the delivery of 'step down' PR from secondary care via use of the setting (with physiotherapy input via the Pennine Lung Services) and PR on referral for those with mild to moderate disease.
Provide Post Covid Rehabilitation in association with (PR)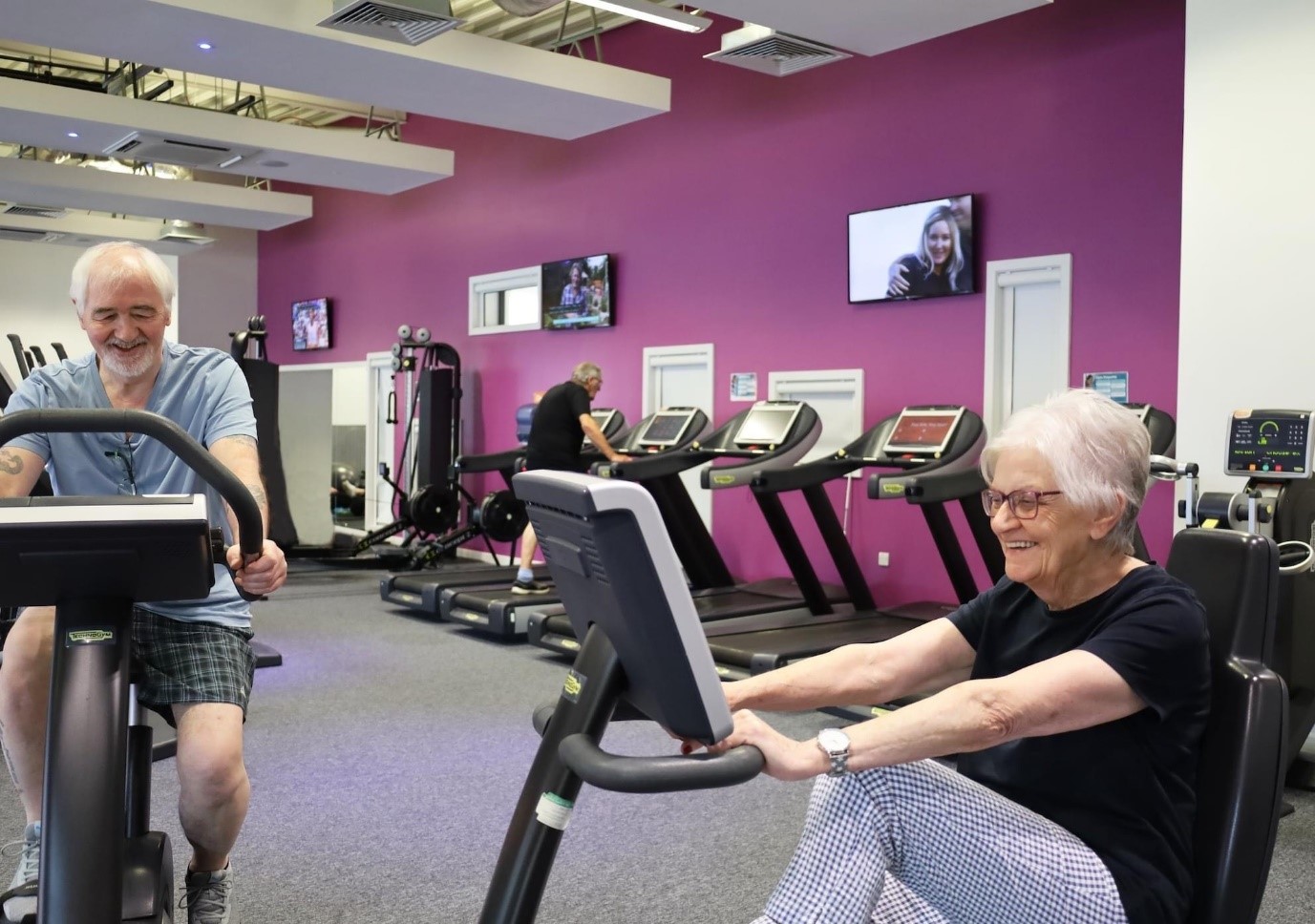 Reach class at Royton Leisure Centre (pictured are Dave and Anita)
"Always a happy place" "entertaining whilst exercising, I feel much better when I have been"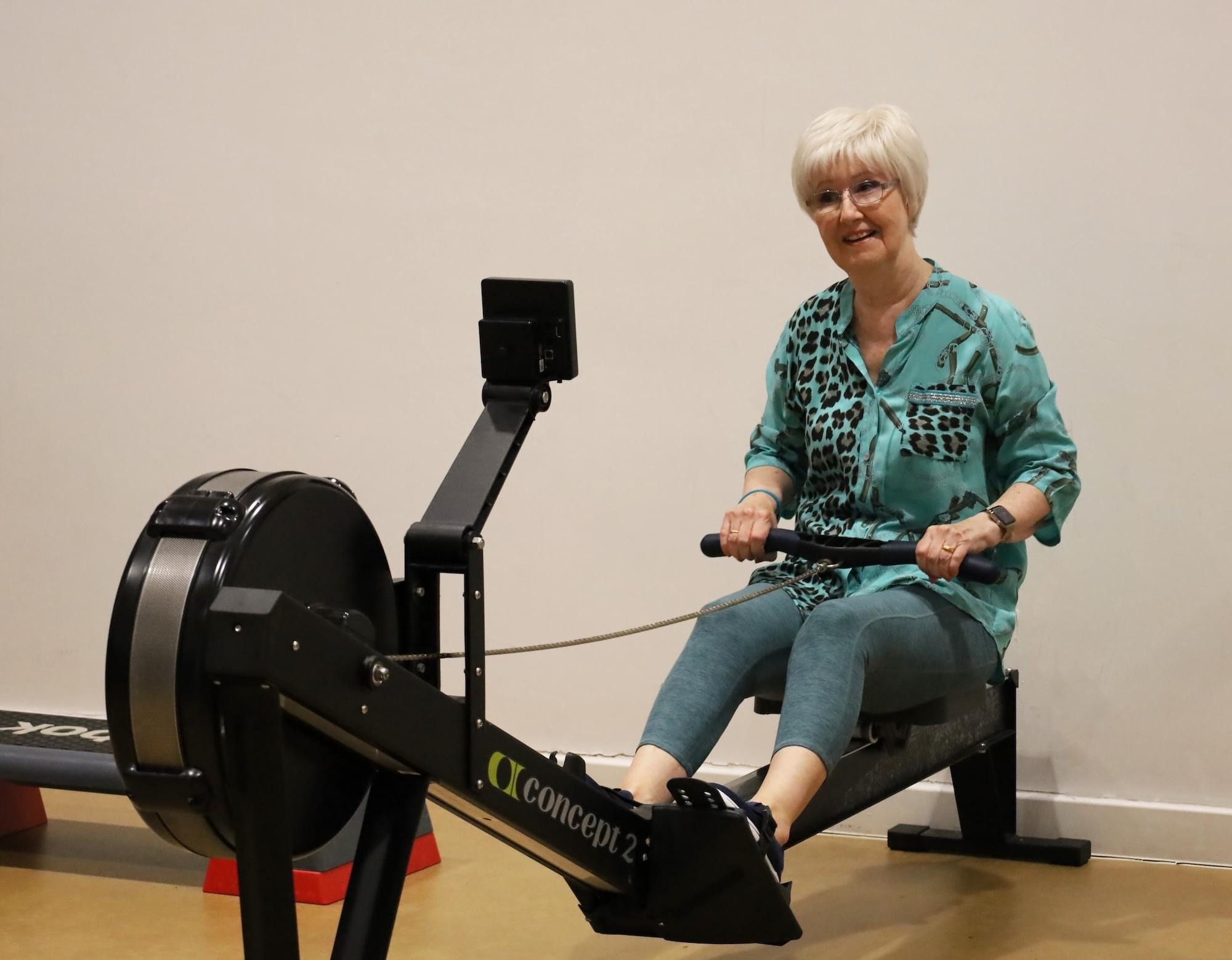 Specialist rehabilitation room at Royton Leisure Centre (pictured is Pam)
"There is always a warm and friendly welcome and we exercise with a smile"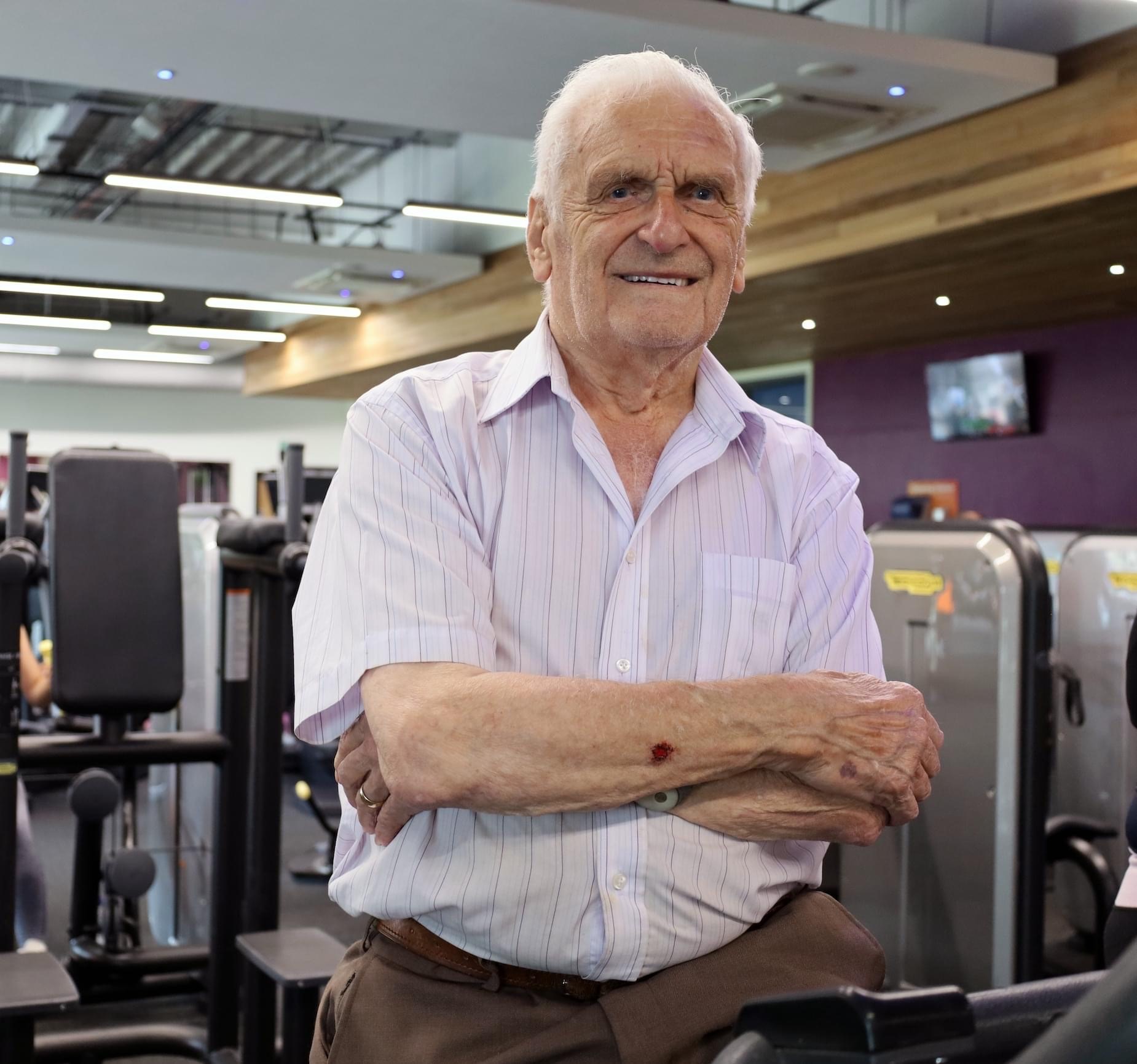 Reach class at Oldham Leisure Centre (pictured is Cliff)
"I have made many friends in the classes, I love to chat and help others that have just started, I have reduced my medication from 20 tablets to 5, it's a great way to catch up with friends and meet new people and I have no reason to stop exercising"
Other client comments from feedback questionnaires
"Very helpful with good instructions, I have improved my heath and it has helped me getting back into the gym"
"The classes are both mentally and socially important and have helped me since my condition was diagnosed"
"I feel much better since coming, it is welcoming and as a whole the groups are really nice people"
"I enjoy the classes as I meet other people in similar circumstances and we can provide encouragement to each other, I feel that my endurance has improved and that being introduced to different pieces of equipment activates different muscles which means an all-round improvement. I also do the Zumba and can tell the strength in my legs has improved, as has my balance, very beneficial"
"The classes have given me more confidence and make me feel better in myself, I look forward to going each week and meeting everyone and the instructors are very helpful"
"I have enjoyed the classes and meeting people, the instructors are very good and look after us, as I don't drive family members drop me off and collect me after class"
"I think it's a wonderful scheme, I have been in hospital 4 times in the last 2 years and by doing this I hope it will keep me stronger"
"Prior to coming to the centre I have no confidence, now I have a lot more thanks to the instructors and their instructions to the exercises"
"The instructors are very jovial and friendly and keep a keen eye on the conditions and situations of the people in the class, this is not only comforting but gives you confidence in the scheme as a whole"
Overall, the results of the questionnaires found that everyone enjoys the classes, and they think that the Reach team are helpful and very encouraging.
The clients have felt that it keeps them active, meeting new people, more independent and they feel more confident.
The feedback they gave was very positive and they thought the programme is very supportive, they are made to feel welcome and they look forward to coming each week.
The survey found that on average clients joined to become more active and to aid their recovery, helped by being referred by their medical specialist.
The main activities were classes, attending the gym, swimming, bowling and walking outdoors.
They felt they have more control over their medical condition and medications than before.
They are more Independent, stronger, they recover better, are less breathless.
They also have heathier minds.
Most used cars to travel, with taxis and public transport and walking also utilised.
The average travelling time to a Reach class in their area was up to 15 minutes.
How do I join?
For more information about the Reach scheme and how to be referred contact us on 0161 621 3353 or email us at reach@ocll.co.uk